Proven growth systems & frameworks for consultants:
Easier
five-figure

months without 40+ hour weeks.

Work less, close up to 20% more deals.

Let me show you the exact systems and frameworks I used to scale my mutli-7-figure consultancy →
Get coaching from me and expert peers plus
instant access to my systems around:
Marketing
💬
The surprising way to use social for growth without creating any content.
---
🧠
What old-school mindsets you need to kick to the curb immediately.
---
💼
Why targeting big "anchor" clients can sink your business fast.
---
✍️
How to stop stressing about what content to post by switching to "Content Themes".
Sales
💰
How to use a "scalable offer" to close bigger deals without also doing more work.
---
📈
What to do when you have a close rate less than 20% for your deals.
---
☎️
3 keys before getting a prospect on a call with "progress qualification."
---
💸
Too many tools? Immediately install your own Ultimate Sales Stack.
Delivery
🤖
Why you should not start with automation when scaling to $20k MRR.
---
👊
The truth on why VAs aren't needed to get well into six figures.
---
🛠️
Easy ways to get back time in your week without complex tools.
---
🗓️
The best way to get out of 15+ hours of meetings a week while getting paid more.
The Club helps solopreneurs and consultants grow without guesswork that you know & trust:
Lara Acosta
Nick Broekema
Tim Hanson
Action-Based Guarantee
Watch trainings, post questions, and dive into the deep library of resources.Do that and aren't happy?Get a no-questions asked refund in your first 30 days.
"The frameworks are so approachable. You can get benefit from someone who has been there, done that."
- Justin Simon, Solopreneur
Grow faster without the guesswork.
Rub shoulders with those who have "been there, done that."
Sell Five-Figure Offers
Scale Predictably
Why you need a "Scalable Service Offer" to stop the seesaw of high / low revenue months and create more consistency in your business.
Built for Client Services
Stop Wasting Time
Why top-earning entrepreneurs save years of frustration by learning from those who have created multi-million service businesses just like theirs.
Expert Peer Feedback
Don't Do it All Yourself
As a solopreneur or consultant, you need to do it all yourself, right? Wrong! Get an immediate, expert community of peers to fill in gaps in your skillset.
What's included in The Club?
* $3500 of value. You get my paid, premium resources included as part of your membership.
Act now. Pricing last year was ½ the cost.
FAQ
What do members actually do in The Club?
The Club is built to cater to your needs. Some members love our interactive chat area, others focus on trainings, hot seats, office hours, etc., or get questions answered in the discussion & help space. We have active participants and lurkers alike. It's a resource for you, not a thing to do.
I've been burned on courses, communities, and coaches. How is The Club different?
Look, I've been there. When I grew my remote business well before 2020, I tried all of that myself. I wasted money on expensive masterminds and coaches. I joined communities. I've built The Club out of those failed experiences. It's the reason it's filled with leading voices from LinkedIn and the place I spend my own time.
What will my business look like after joining The Club?
The Club isn't full of magic beans. What I find is that those who are the most active in using the resources, meeting others, and showing up have the greatest impact on their business. That doesn't mean you have to be vocal but joining alone won't transform you as a consultant or solopreneur.
Does The Club come with any sort of guarantee?
The Club comes with an Action-Based Guarantee. Watch trainings, post questions, and dive into the deep library of resources. If you do that and aren't happy, get a no-questions asked refund in your first 30 days.
I'm just starting, should I consider The Club?
Some members in The Club have been in corporate jobs for years, some have side hustles, some are FT in their own ventures. The common trait is that they are experts at what they do. You may not know sales or systems but if you know your craft, The Club can help you achieve your goals faster.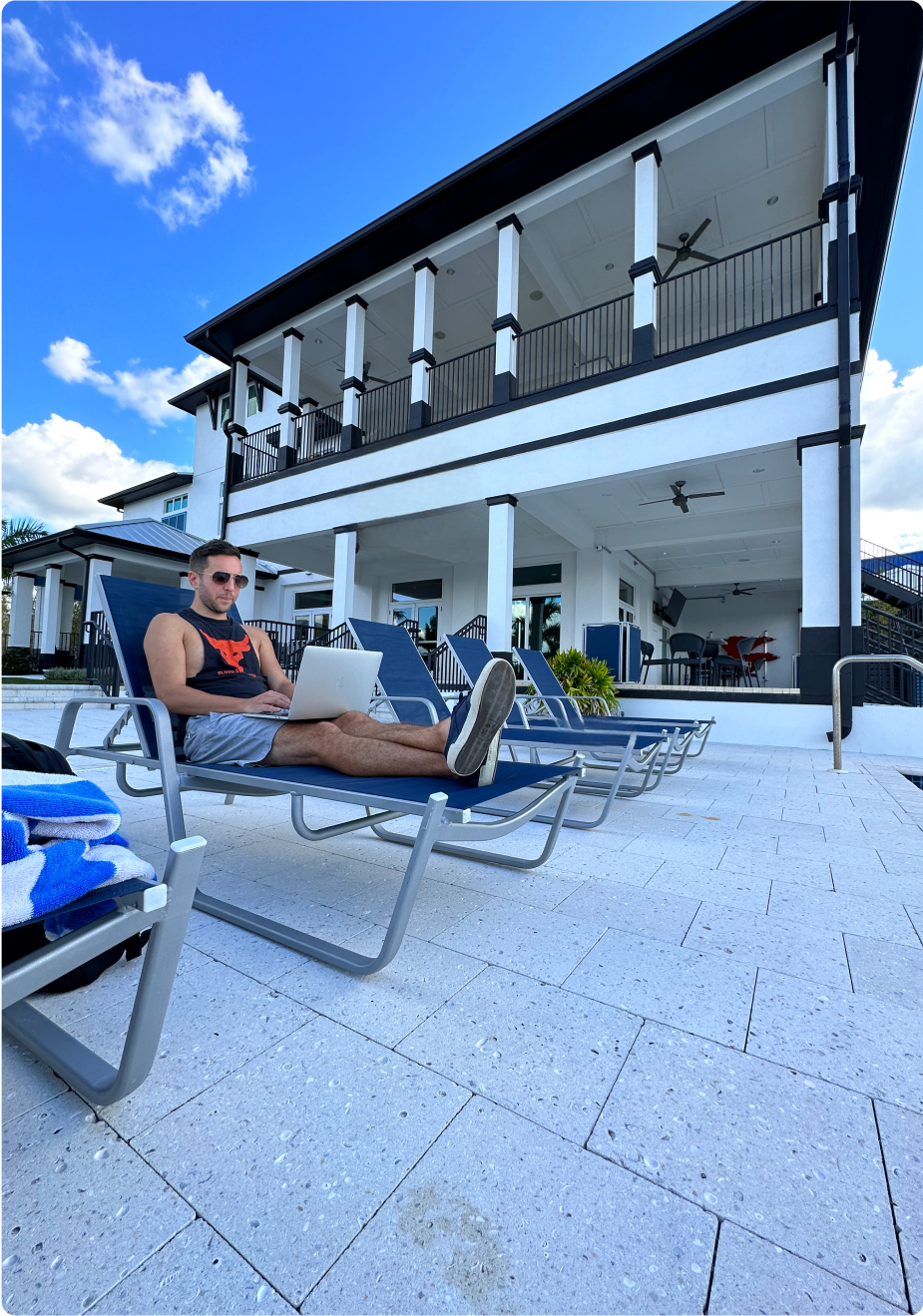 Hi, I'm Ken Yarmosh.
I'm the guy behind The Club. I've been a remote solopreneur since 2005 and doing professional services my entire career. 😲
I've built multiple seven-figure remote B2B service businesses.

My work has been featured by Apple, Disney, Starbucks, and more.

I've navigated a 9-figure exit for a global remote agency.

I wrote an O'Reilly book that hit #1 on Amazon.
All remotely. Bootstrapped. Because of a remote solopreneur mentality. Plus...I still run my own services business as a Fractional COO, with industry-leading retainer rates. Hopefully by now it's clear that I'm not a career business coach. So everything I do there, plus decades of lessons, I push into The Club for you.
Not ready to join yet?
You're still unsure?
📈 Start with closing Scalable Service Offers.
But SSO comes with your membership. I drop premium offerings like these directly into your membership. 😲
---
Have more questions?
Learn what else is different about a remote solopreneur.
The Remote Solopreneur, LLC © 2022 - 2023